Scarpa Athlete Di Gilbert is going to new lengths to find an adventure, her latest trip took her to the end of the world. In this blog Di takes us through her trip climbing in the Shetland Isles.
---
I used to think Sutherland was the end of the world. I now know different.
Out Stack, "the full stop at the end of Britain", really is the end of the world. To get to Out Stack, and it's more famous island neighbour, Muckle Flugga, involves a 15 hour overnight ferry trip from Aberdeen to Lerwick, a drive over mainland Shetland and 2 ferry crossings taking you through Yell and Unst. It's only after a walk through Hermaness National Nature Reserve when you really do look out at the end of the world.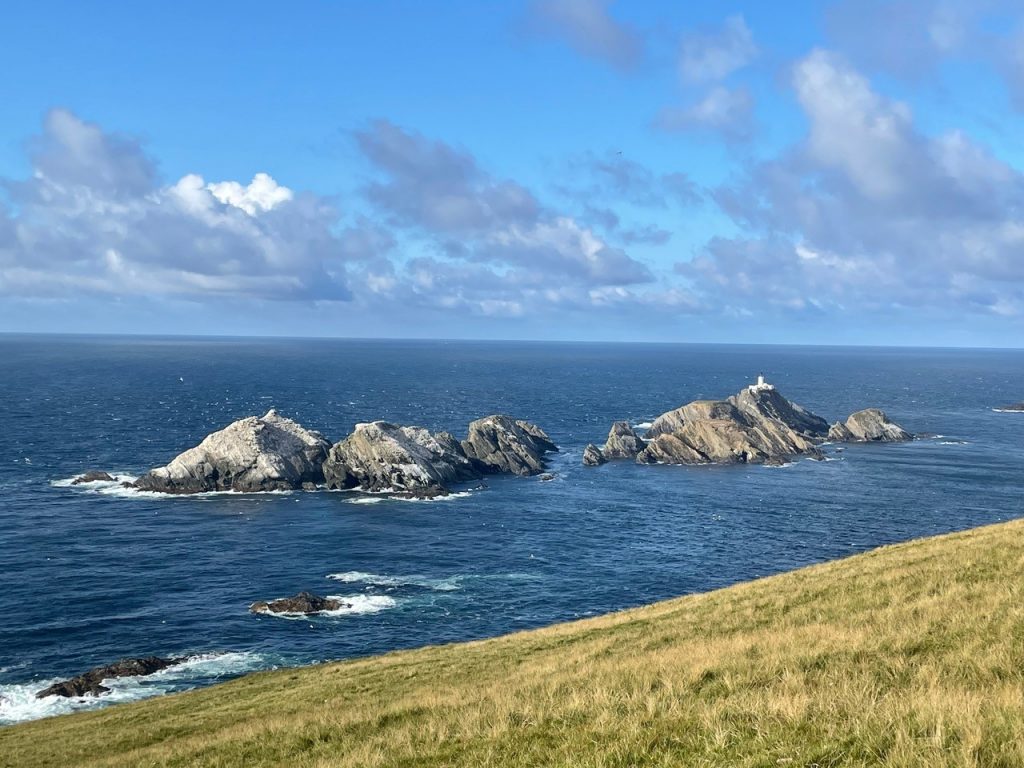 This is why I love climbing so much. It's always about the climbing but it's the whole package that makes climbing trips so special, especially when it comes in the form of a wild card called Shetland.
With Covid-19 still having an impact on international travel and after a couple of random conversations and one inspirational photo, we decided to take a gamble. It paid off big time.
Climbing in the Shetland Isles
The climbing: Personally speaking the stand out venue was Eshaness Lighthouse, followed closely by Tingon. However, both of these venues require a calm sea or a very high anchor point. It took us some time to discover that it wasn't tide levels or wind which were the limiting factor. It was the state of the sea which had the biggest impact.
Even on some of the most popular routes (this is all very relative), many of the holds felt that they were held together with "puffin spit". It took some time to get used to the agglomerate rock and there were multiple times when we had floaty-light-thoughts. The abseil rope was our get-out-of-jail-free-card. Oh, and a shunt. We always abseiled our route of choice and left the abseil rope in place.
Whales, sharks and birds
There is no shortage of things to do when the rock is wet, the sea is too boofy or you simply need a mental or physical rest. We became good at spotting minkie whales and basking sharks off the coast and became experts in missing out on the numerous amazing orca displays by being in the right place at the wrong time.
Over a million seabirds return to Shetland every summer to breed with the standout venue being Hermaness. Over 25,000 Puffins, Shetland's largest Gannetry and the third largest colony of Great Skuas in the world can be found here.
Other things
Depending on what floats your boat, there is so much to do. Coastal walks, little hill wanderings, archaeological treasures to discover, museums, displays and some of the swankiest leisure centres you'll see are all on Shetland. Extremely quiet roads for road cycling and a noticeable lack of the dreaded midgie.
If you go to the well known tourist spots, you will see small groups of people but if you arm yourself with OS maps and go exploring you will be truly rewarded with some of the best coastal walks and beaches that are known to man.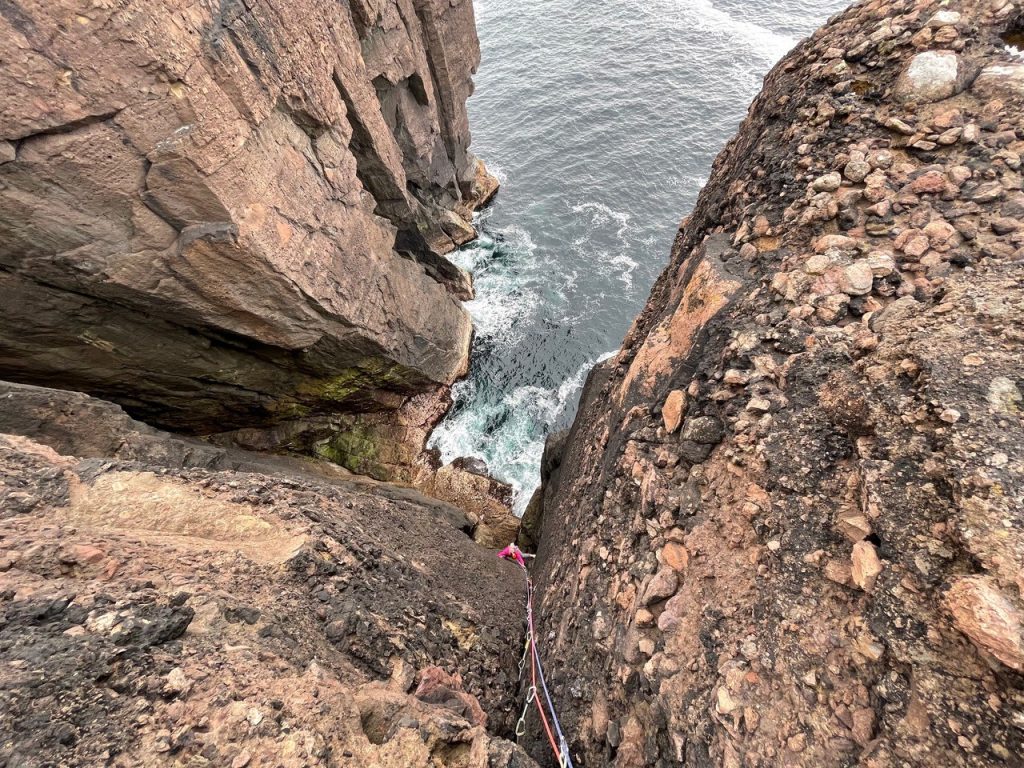 ---
About Di
Di Gilbert is a fully qualified Winter Mountaineering and Climbing Instructor based in the Cairngorm National Park.
For nearly 30 years she has been providing training and instruction to a broad range of mountain users ranging from hill walkers, scramblers and climbers to winter mountaineers and climbers, alpinists and individuals training for 8000m peaks. For more information, please see www.digilbert.co.uk.
---