This is a classic Scarpa Blog entry – some models, prices and specifications may have changed – see our website for the latest models www.scarpa.co.uk  
---
After an eventful year climbing in Switzerland, Alaska, and Canada; prolific winter climber and Scarpa Athlete Greg Boswell sits down to talk to us about the upcoming Scottish winter climbing season. He discusses spotting unclimbed lines and offers a couple of tips for seasoned mountaineers and beginners alike.
Hi Greg with the snow on its way (hopefully) How have you been preparing for winter?
"I've been putting a lot of time in on my training wall/gym over the last couple of months. I find this helps loads with familiarising yourself with a specific style of axe-related climbing, and the time on the tools helps build specific fitness and muscle memory."
Have you got some training hints and tips for our readers?
"I'd recommend training your grip strength, and time on the tools is always beneficial. Hanging from a pull-up bar via a damp towel is always good training for grip strength. Doing axe pull-ups also helps build muscle memory for holding onto your own specific axe handles. They're all very different, try training with the axes you'll use in the mountains. "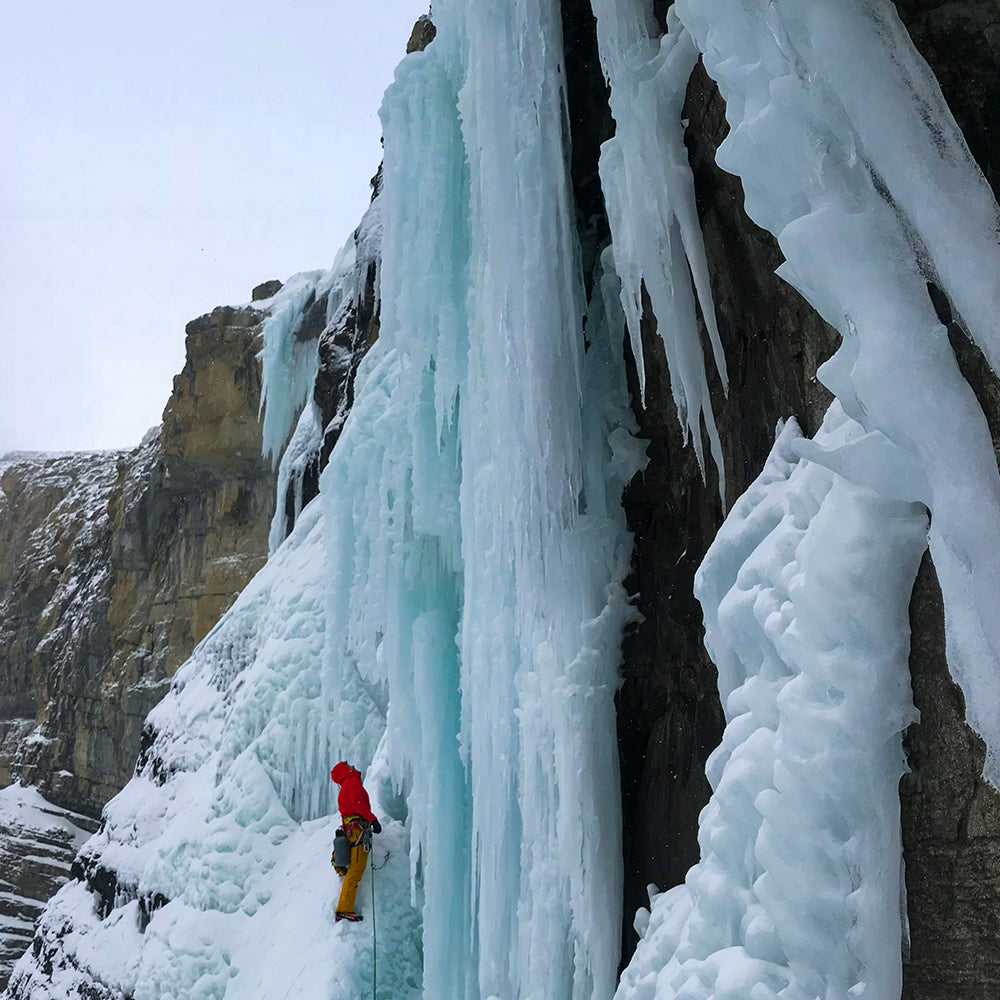 What are your top tips for comfort when out in the Munros this winter?
"My top tip would be- Take two thermals. I always get funny looks from people when I strip off all my top layers once I reach the bottom of a route after the walk in. Swapping out a sweaty base layer top for a dry one is what I look forward to after long walk-ins. You warm up and keep warm so much quicker with dry layers on. I find this helps with trying to stay comfortable on long winter days out."
What's the one item you never leave home without when mountaineering other than the essentials?
"I try to never head out without a camera. I love taking photos and sharing the views and adventures of what I see and do in the hills with others. It helps get people psyched and motivated to share my love for the mountains."
When out in winter what critical items do you carry in your car/ van?
"I always carry snow chains and a shovel in my van, as I don't want the roads to stop me from getting to the good winter conditions! I also carry a full spare set of clothing and gloves in case I decide to have another day in the hill after a wet one."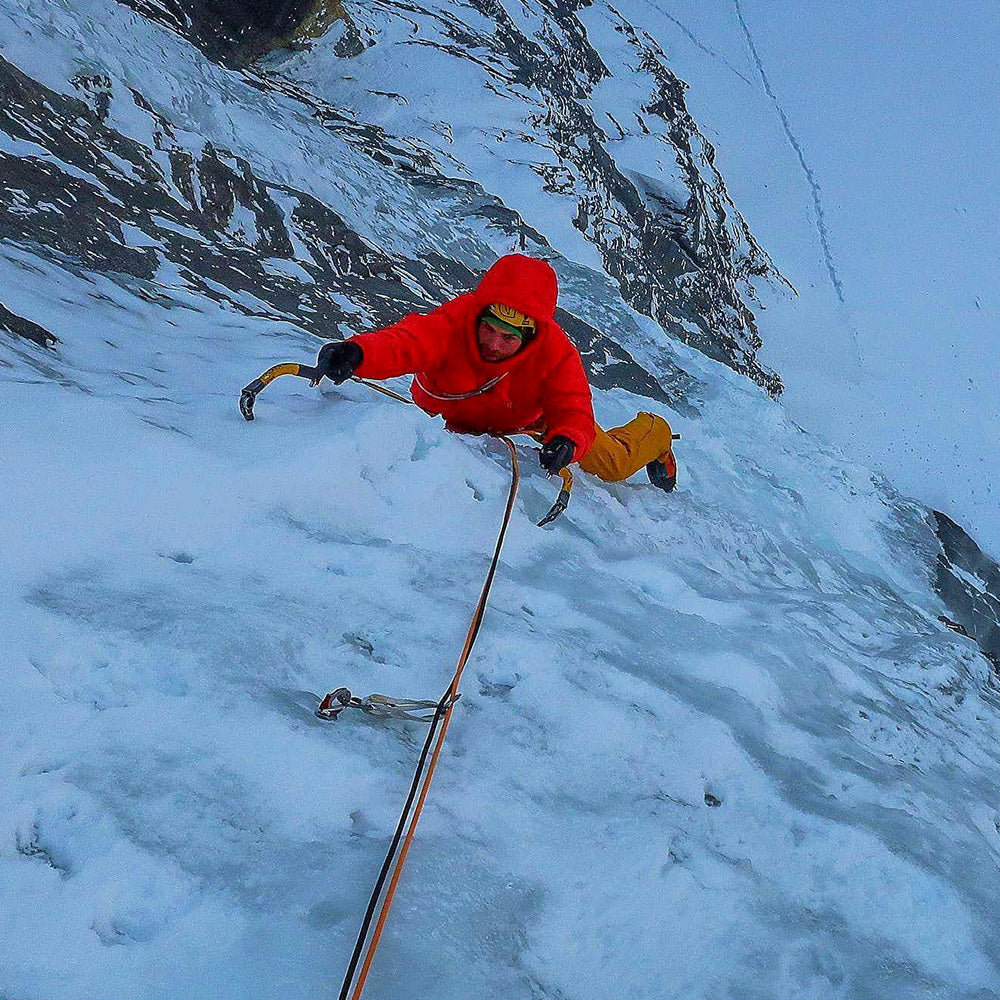 For anyone starting out with winter climbing or thinking of going on a guided expedition, do you have any pointers or advice to get them started?
"Get hill fit– it's always easier to enjoy the cold climbing when you're not exhausted from the approach.
Go prepared– read up and try and find as much information on your objective as possible. The fewer surprises whilst adventuring the better.
Emergency ready- If something does go wrong, make sure you have a first aid kit and a protocol for raising the alarm. Hopefully, this won't ever be needed.
Have fun– If you're not having fun what's the point?"
You've climbed all over the world, what do you think the key uniqueness of climbing in Scotland is?
"I think it's the beauty of the landscape that makes Scotland unique. Like you said, I've been all over the world, and there are some unbelievably impressive and picturesque places across the globe, but I think Scotland is by far the place that holds the most beauty in its mountains, especially when they have their winter coat on! But that's just my opinion."
After the non-winter we had last year in Scotland are there any routes you're particularly hoping to do this year conditions permitting?
"Yeah, last winter was abnormally bad. I have a lot of new routes I'd like to try on Ben Nevis and in the northwest highlands that I didn't get to try last year. But I'm really just looking forward to getting out in the hills and spotting fresh unclimbed lines and jumping on them as and when I see them. Sometimes these spontaneous days are the most memorable."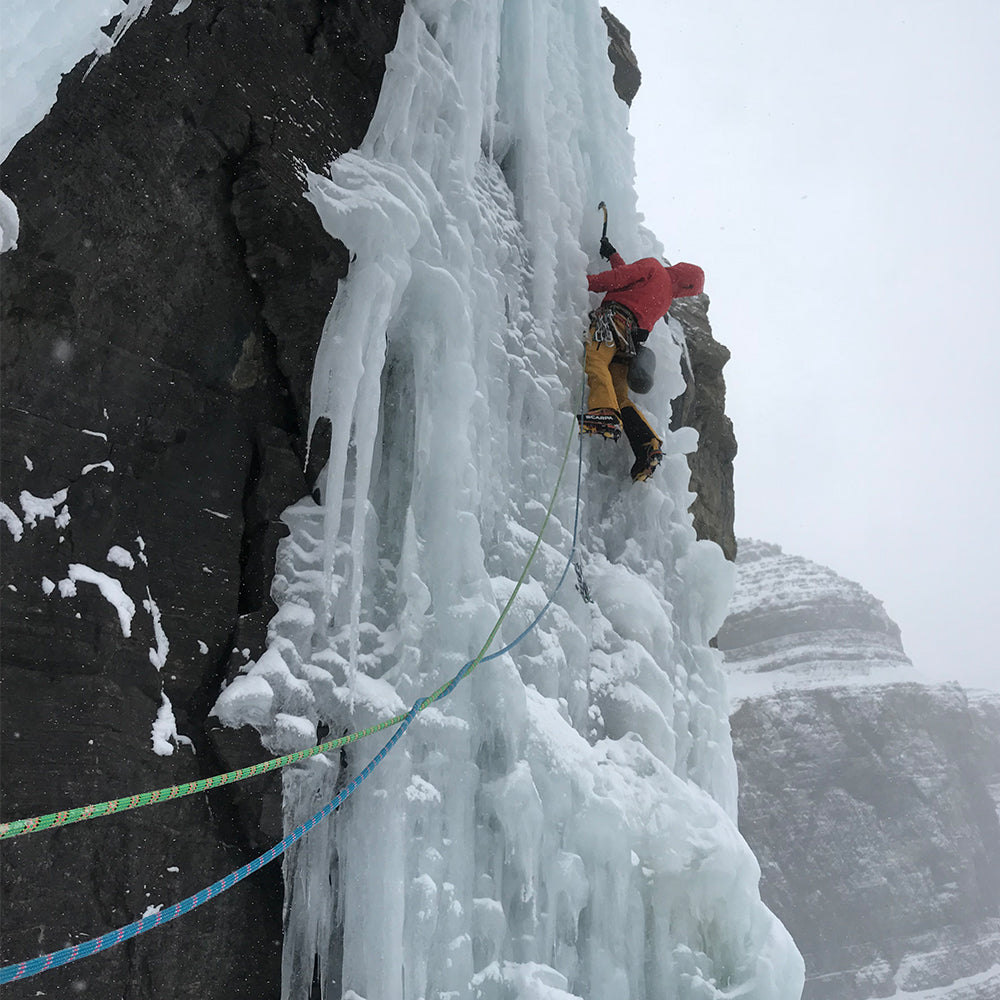 Are you looking to head over to the continent as well in search of ice?
"I'm looking to get on some ice abroad in the new year, but I'm keeping my options open until I see where looks like it might have the best conditions."
You've just been over at the Banff Film festival how was it this year? Did you come back with any inspiration?
"I had an awesome time at BMFF. I've never been to the fest before, so it was awesome to be invited to present at such a world-class event. As usual, I always come back from the Canadian Rockies with a bucket load of inspiration for new and existing routes. I'll definitely be heading over that way again in the not too distant future for some more climbing."
Cheers for talking Gregg, Let's hope for snow!
---
Greg uses the Phantom Tech Boots when he's tackling the Scottish winter and his full Athlete profile is viewable on the SCARPA team page.
Why not Like and Follow Scarpa UK on Facebook to keep up to date with what our Athlete team is doing at home and abroad.
Header Image courtesy of Marc Langley Photography