There is nothing better than a walk in the countryside with the whole family. That is until someone gets sore feet and needs a carry! Maybe it is time to get some walking boots for your kids…
Having the correct footwear can make a world of difference. Check out our guide to find out how to pick the perfect pair of boots for your little ones.
---
We've all been there, everyone is enjoying a nice walk, then someone starts complaining of sore feet and needs carrying home. That is fine at the local park, but half way up mountain is another story!
Or maybe the terrain is a little more boggy than you thought and those bright white trainers are now brown and soaked through. For comfort, safety and support, nothing beats a good pair of walking boots.
What to look out for?
To choose the right walking boots for your kids, the first question to ask is what are they for?
Finding the right boots comes down to a number of factors including terrain, distance and gradient. This will determine the type of sole, upper and lining needed in your kids' boots.
Generally for kids, having a good all round boot is the best idea. All of our Scarpa Kids range feature the same technology and clever design as our adult boots. This means you know they will perform well and more importantly last!
The Scarpa Little Terra has the familiar look and feel of a classic hiking boot. This is a great all-round option which will keep those little feet warm and dry year round.
A great alternative is the Mescalito Mid Kid GTX this lightweight option is designed to move! With the waterproof and breathable Gore-Tex® lining, feet stay dry even during rain showers.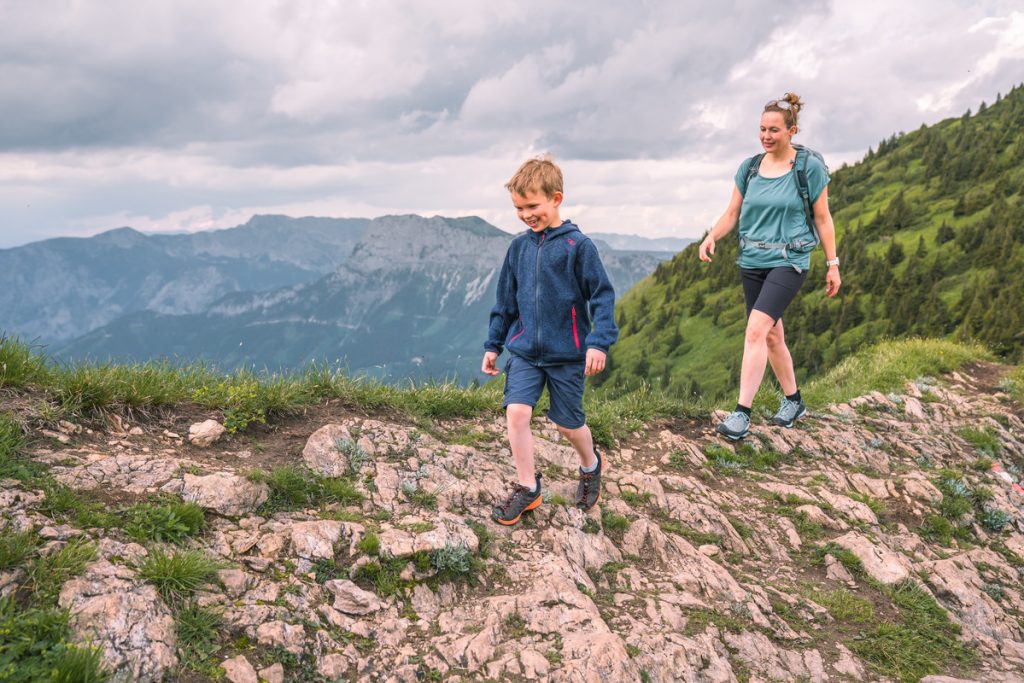 How to make sure they fit?
A good fit can make all of the difference. If a pair of shoes or boots fits well, the shoes will perform well and you should avoid pain and blisters.
The only way to really find out if shoes fit is to try them on. Trying on walking boots isn't just about seeing how good they look, but also how they feel.
You should try out boots on a slope as well as on flat ground. This will give you an idea of how they perform. Make sure that there is no lift in the heel and that toes aren't touching the front of the boot.
We offer free returns on all products bought from scarpa.co.uk so you can try your boots at home to make sure they are perfect.
Time to get out there!
Now the whole family has a nice comfy pair of walking boots, you just need to choose your next adventure. Need some inspiration? Check out the National Trust's 10 best family walks.
It's not just walking boots we do for kids! Got little ones who love climbing? Check out our range of rock shoes made just for little feet.