Welcome Will Jackson to the Scarpa Team! Will is a regular Lakeland climber and is well know for his route-setting prowess travelling up and down the country setting at venues such as Mile End London and Durham Climbing Centre.
We got some time with Will to welcome him to the Scarpa Team and get the inside line on route-setting in the UK.

---
Can you describe the average working week of a route setter?
Hard question really because each week can be different, but most of the time I'm just excited to be setting somewhere, or maybe thinking of how to set something for a specific move in my mind.
Where's your favourite place to set?
Mile end London!!
This place has combined old school climbing walls with modern exciting blocs, vibes and holds. You walk in and you feel at home straight away, the guys there are on it with keeping the quality high and keeping ahead of the game. I could go on and on but yeah if you're ever in London it's definitely the place to visit!!
Tell us a bit about the mindset of the route setter, what makes a makes a good circuit?
I think every setter is different but when it comes to setting blocs, my mindset is; does the bloc climb well? or does the move I set work well and feel good? I think a good tour or circuit should have a good variation of styles and holds.
What's the hardest aspect of the Job?
Depends heavily on the day but recently it has been testing with no skin! Weekends have been dedicated to skin farming.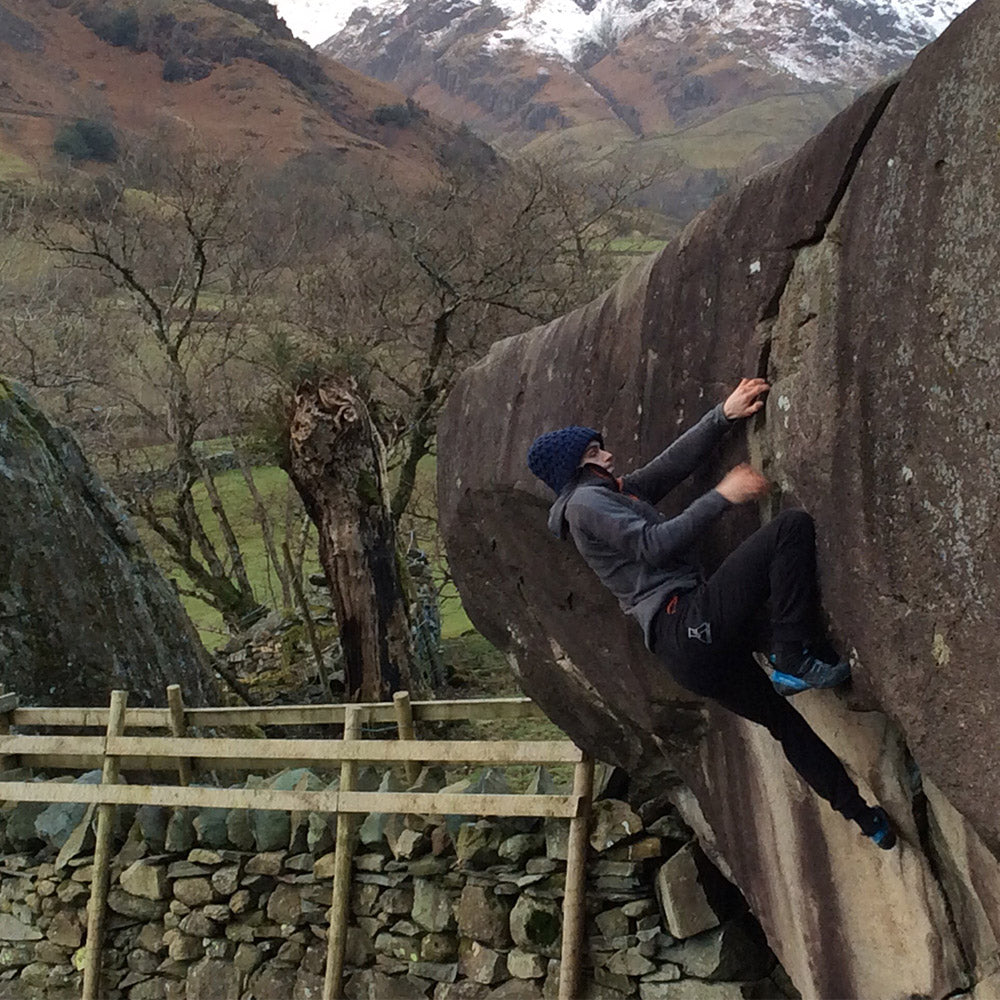 Do you have any advice for people aspiring to be involved in the climbing/ outdoor industry?
For people who haven't climbed before my suggestion is to get a group of friends who want to try it out and go for an evening climb. You never know you might get hooked on climbing and go to get more involved just like I have.
What's your history with Scarpa products and the brand?
I have really enjoyed and been impressed with all the shoes I have been using and I'm looking forward to the future.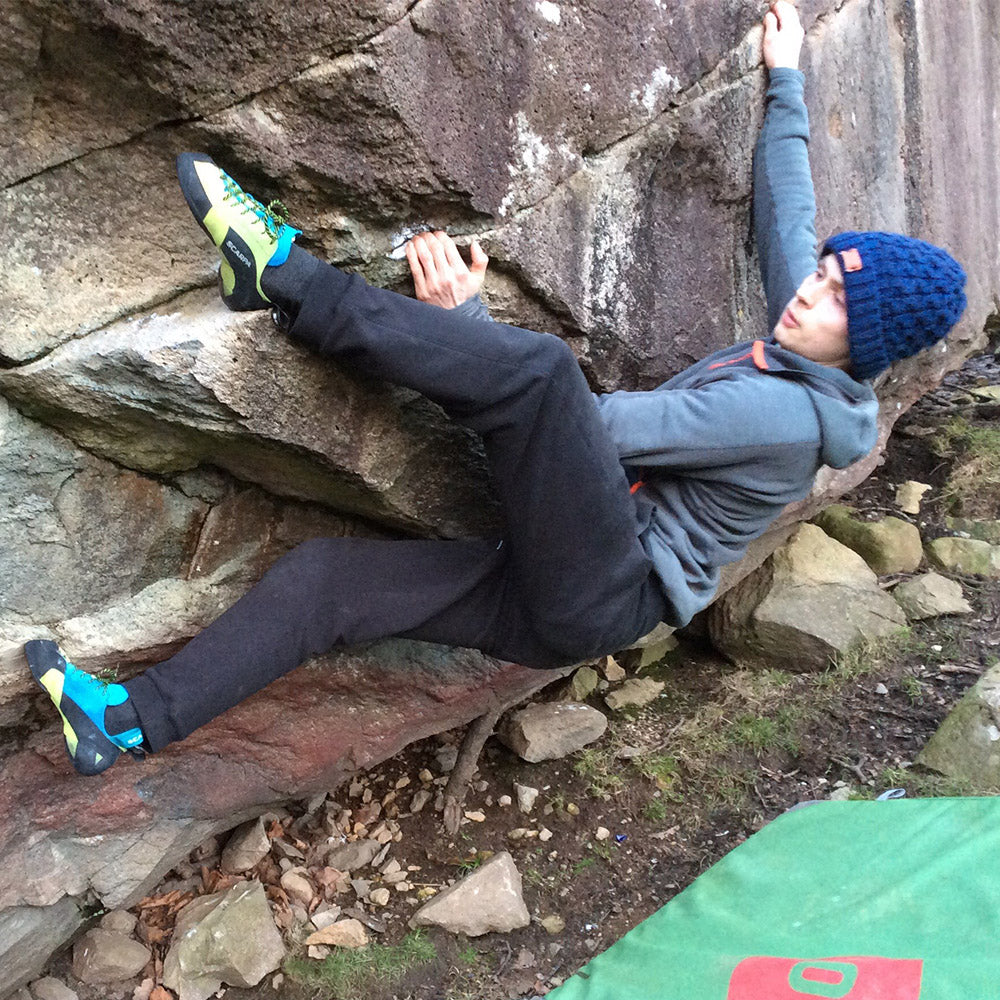 What are you looking forward to as part of the team?
As part of the Scarpa Team I'm looking forward to climbing with other Scarpa team members, testing new products, and promoting them at boot demos.
Anything exciting on the horizon?
I've got few things in the pipeline like some bouldering films of the lakes and trips abroad to do some first ascents in Chamonix as the bouldering is meant to be great, but all depends on how the weather is this year and if can get some good time off to do it.
What do you like doing outside of climbing?
Well, I've always been an outdoors person. Walking in the fells or swimming in the lakes I enjoy it all but I am looking to try highlining as I do really enjoy slacklining.
Thanks for chatting Will!
---
You can read Will's full Scarpa Team Profile here.
Why not check out our interviews with other new Athletes Elliot Stephens, Amie Marwick and brothers Sam and Joe Lawson!
Scarpa Instinct Line