We take a look back to August 2017 when Nathan Phillips and fellow Scarpa Athletes Tara Hayes and Hamish Potokar spent a couple of weeks out in the South African Sunshine climbing and helping to produce this film for Scarpa UK with Supreme Odyssey.

---
Hey Nathan, so this Film was produced back in 2017 and you've recently released 'Wild Lines' in Fontainebleau what's the destination for 2018?
"I've actually booked my flights back to Rocklands for this summer. It's an amazing place and I can't wait to get back there."
What were your highlights of this trip to Rocklands and of traveling in South Africa? any stories?
"The first day was pretty special, just driving into Rocklands and seeing the sheer endlessness of rock it just blows your mind.
The problem 'Caroline' (7C+) was a problem that We all climbed relatively quickly but Billy just couldn't do it even after 4 sessions. I think it was because he wasn't wearing Scarpa."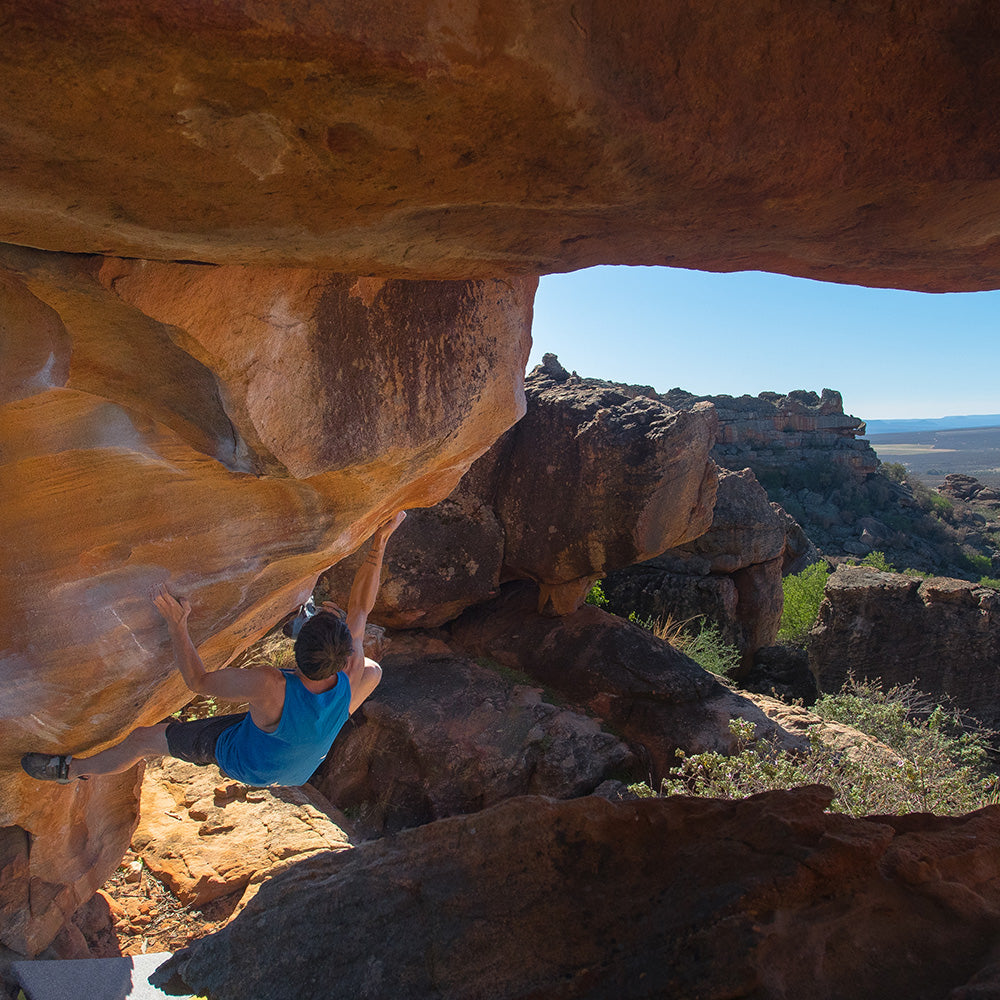 In your opinion how does the grading transfer from places like Rocklands to the UK and Font?
"A lot of people say Rocklands is soft but I disagree. Every area in the world has problems that are soft for the grade and hard for the grade. Rocklands is just the same. Sometimes you will get up an 8a in a couple of tries and other times a 7B will totally shut you down. If you climb for the quality of the problem then it doesn't really matter."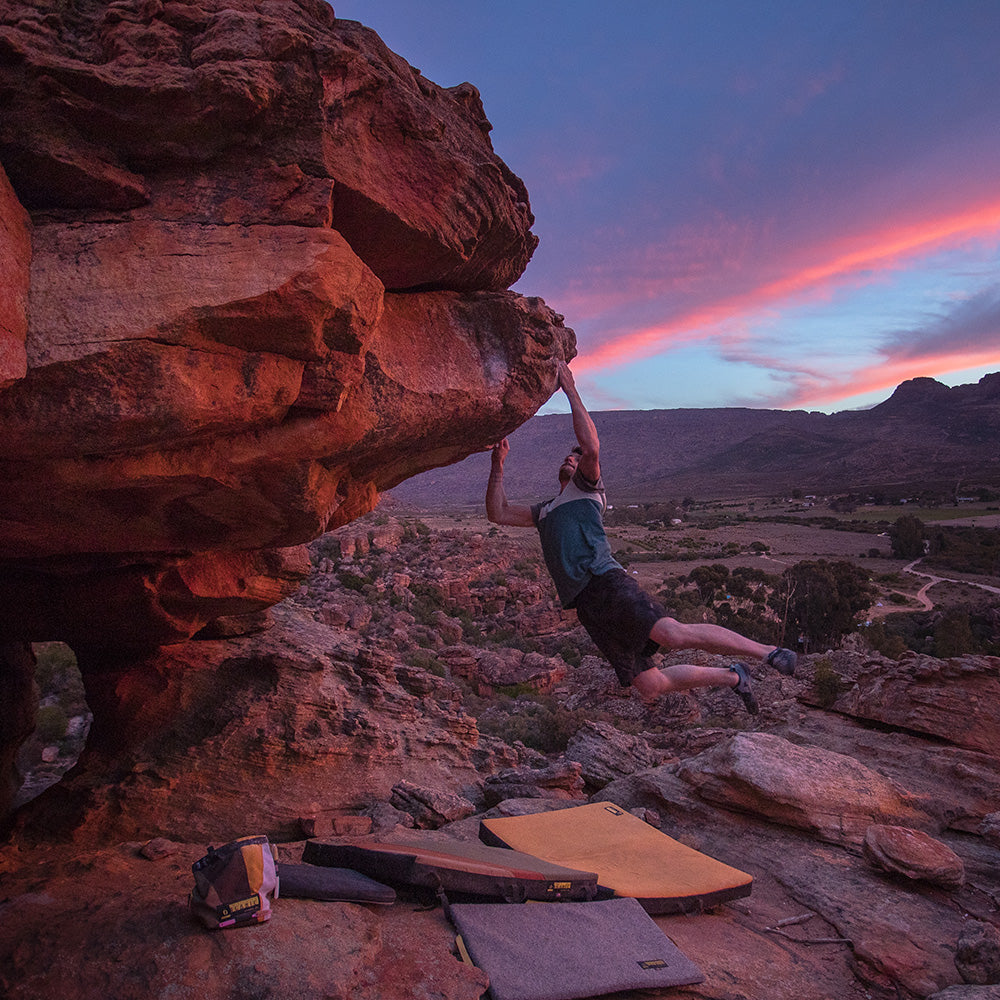 Is there anything about your climbing style that's suited/ not suited to Rocklands?
"I'm good on the crimp and dynamic stuff which helps. There are a lot of shoulder intensive moves which isn't my forte but I did some pre trip training to prepare my self."
With the variety and range of problems over there, how do you choose which ones to go for?
"It's very difficult. Because there is so much you have to choose whether to do the classics or put time into a few harder problems. I didn't climb anything super hard but did loads of things around 8A-8A+. I guess next time I will be able to try a few harder problems now that I have done a fair chunk of the classics."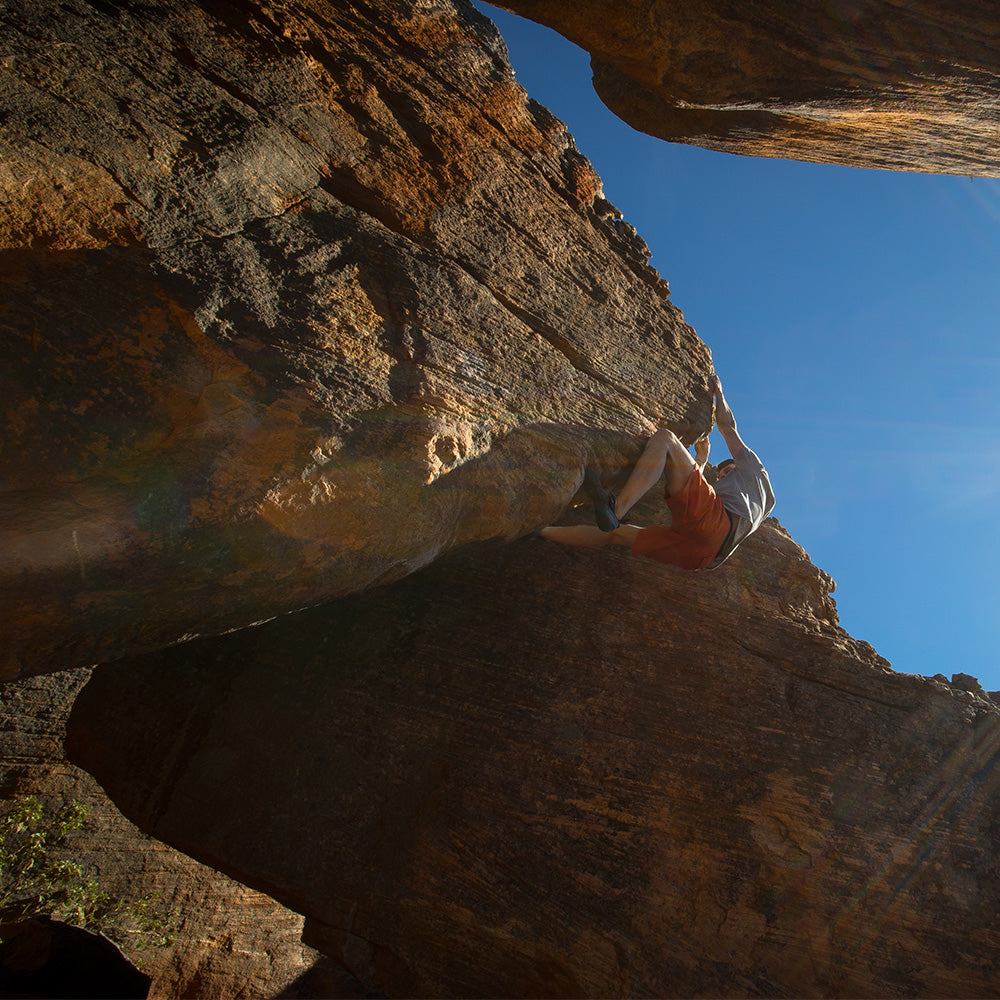 What shoes or features of shoes are best for climbing in Rocklands?
"The climbing is generally steep so I'd recommend something downturned and with a good heel. Instinct VS/VSR or Mago."
---
If you liked this film, why not check out Nathan film 'Wild Lines' on the Scarpa Blog with Matt Cousins and Dave Barrans.
Rocklands Requirements