Last year we introduced our Green Manifesto – which is our commitment to reducing the environmental impact of our products and production processes. This year we have put this sustainability into action with the release of some of our new shoes: The Mojito Planet Family.
Green Manifesto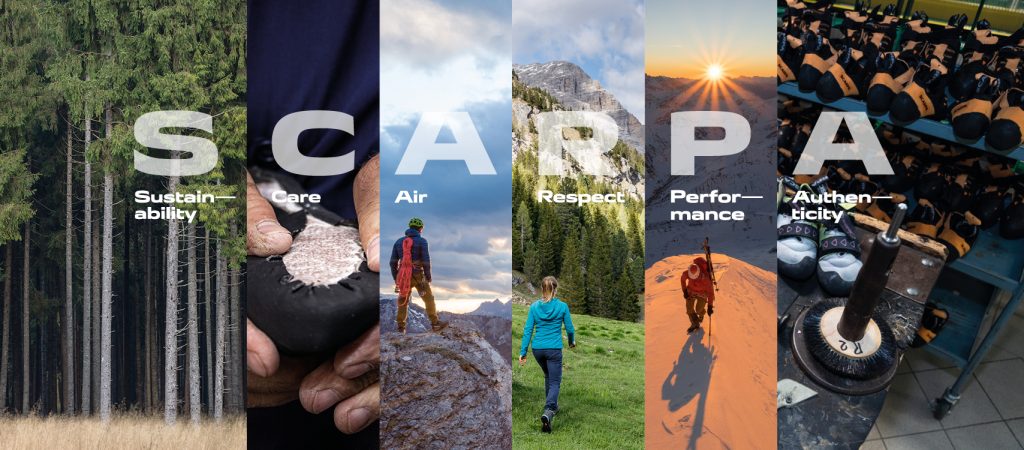 A sustainable approach, which has always been part of Scarpa's history, now a manifesto for the company.
Mojito Planet
The new Mojito Planet series features three new everyday shoes designed with sustainability in mind. These three lifestyle shoes are the result of research and development into sustainable fabrics and materials – ensuring that there is no compromise in performance to reach our sustainability goals.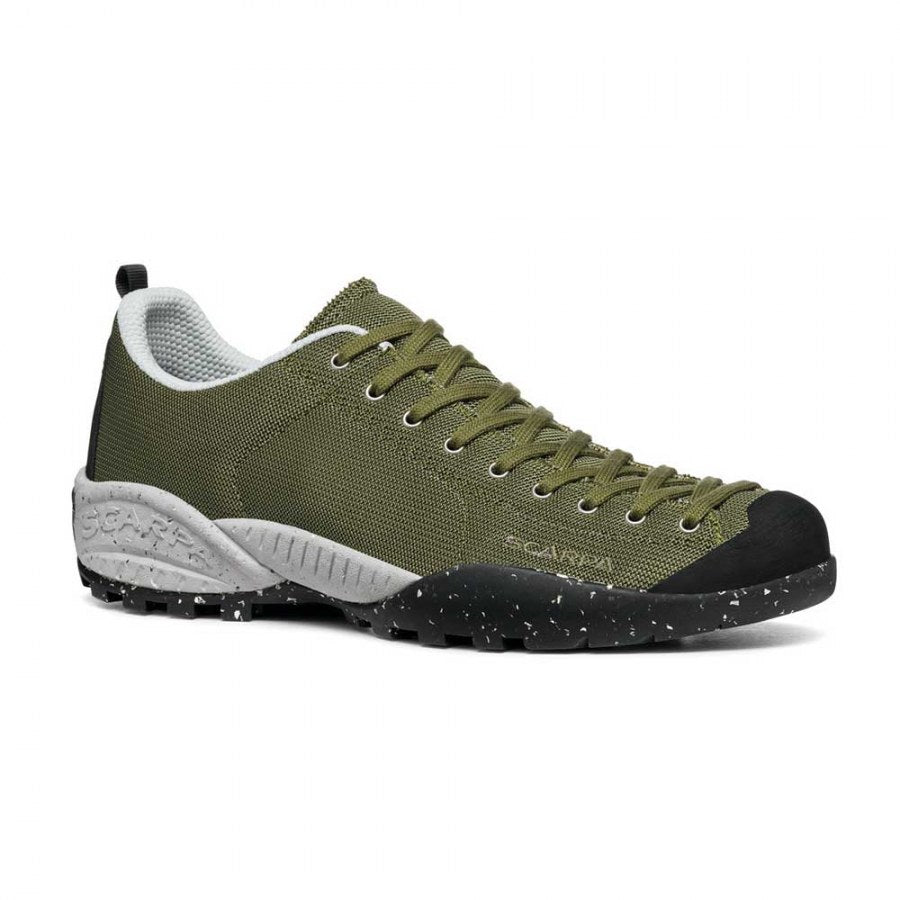 Mojito Planet Fabric
The Mojito Planet Fabric is a breathable and lightweight shoe for free time, travel and everyday wear.
With sustainability at its core the upper fabric is obtained through a process of mechanical recycling of production waste of polyamide fibre, which maintains the performance and properties of the original yarn.
This virtuous process generates less waste, reducing C02 emissions and oil consumption.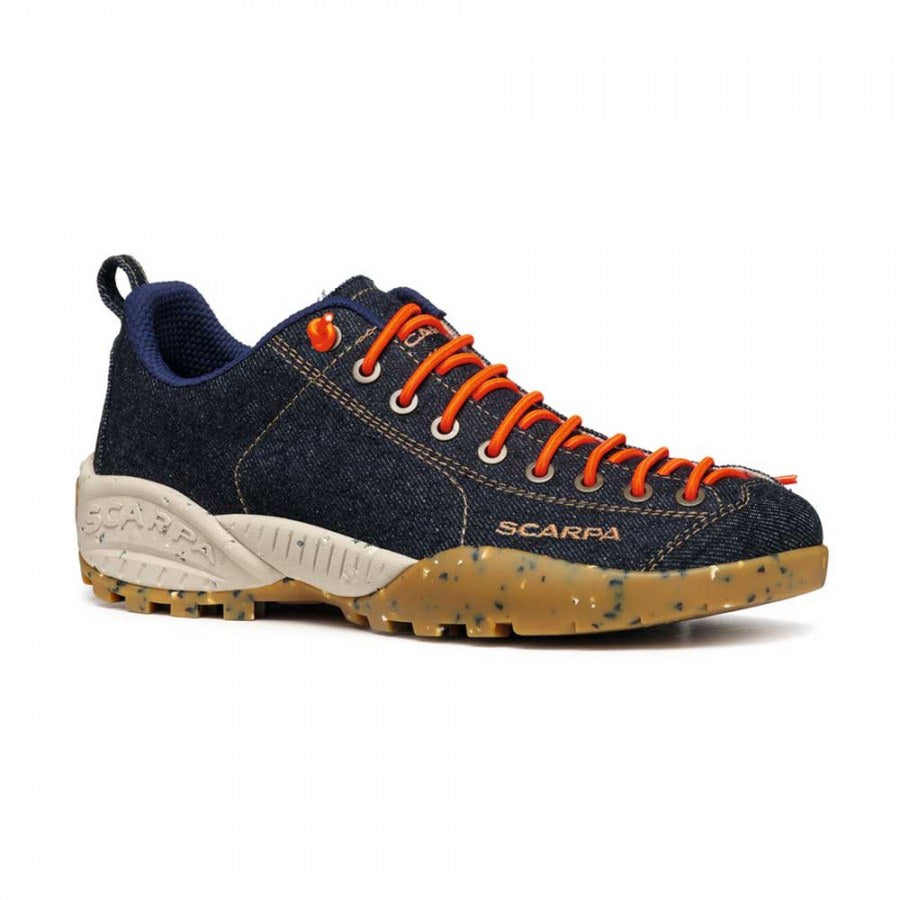 Mojito Planet Denim
Denim, the much beloved fabric meets the environmental consciousness.
The cotton yarn used on the upper comes from production waste, regenerated and transformed into a new yarn. The manufacturing and finishing processes allows saving more than 65% of water compared to the standard process.
Mojito Planet Suede
Mojito Planet Suede shoe evolves the iconic features of Mojito in a sustainable way.
The upper is composed of a regenerated suede resulting from an innovative production process that recycles manufacturing waste without any loss of quality. This process results in a significant reduction in water waste, less use of chemicals and lower CO2 emissions.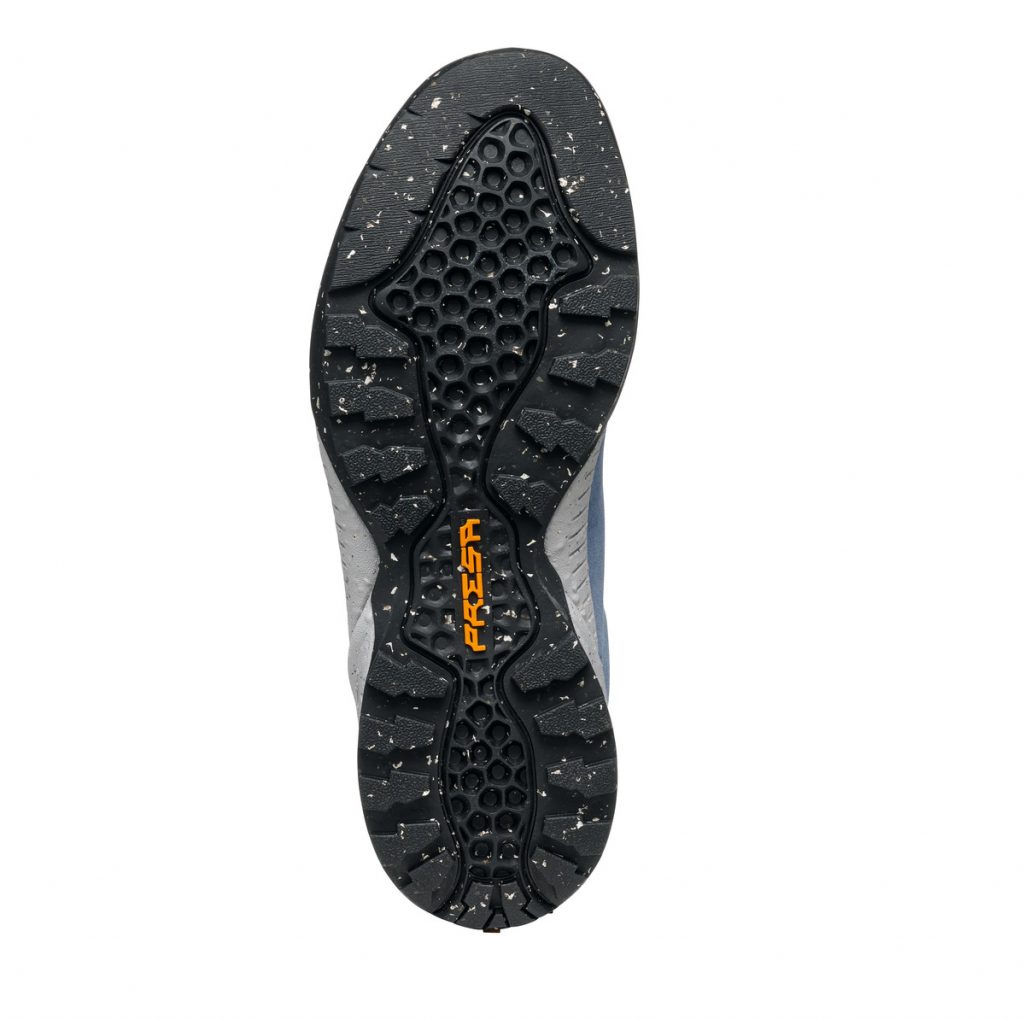 PRESA® Sole
All three Mojito Planet models feature a Presa® Sole made from recycled materials.
PRESA® Soles are developed by our in house R&D team to provide the perfect performance for the job at hand.
The Mojito Planet's Presa® sole is made of a midsole and an outsole composed respectively of 20% and 20% of recycled material without losing the basic characteristics of comfort and durability.
What makes these shoes sustainable?
Part of our Green Manifesto is to find ways to use recycled and recovered materials – reducing the amount of virgin materials needed to make our shoes.
Alongside using recycled and reclaimed materials, we also use innovative production techniques to use less water and power in the production process.
---
Did you know?
We produce approximately, 4000,000 kwh of energy through solar panels at our factory and offices in Italy. This save 320 tonnes of CO2 emissions per year.
---
The Future…
The Mojito Planets are the first in the new line of sustainable Planet shoes from Scarpa. Keep your eyes peeled for more exciting shoes coming soon…
For the latest product news follow us on Facebook and Instagram.