Scarpa athlete and British Skier Jasmin Taylor has had an amazing season in the Telemark Ski World Cup. Jaz takes us through the ups and downs of an amazing season.
---
It has been a wild season, one I would never have been able to anticipate!
The FIS Telemark World Cup kicked off in St Gervais, France. It didn't start well, I crashed – this is not something which fills you with confidence for the season ahead. I was already struggling with the after effects from COVID I'd contracted earlier that month and once things start to spiral in the wrong direction, it is very difficult to pull it back…
None the less, you pick yourself up and dust yourself down and carry on. The circuit moved to Switzerland and here I collected my first World Cup podium of the season, some relief in a troublesome start, though the next podium was not destined for a little while yet.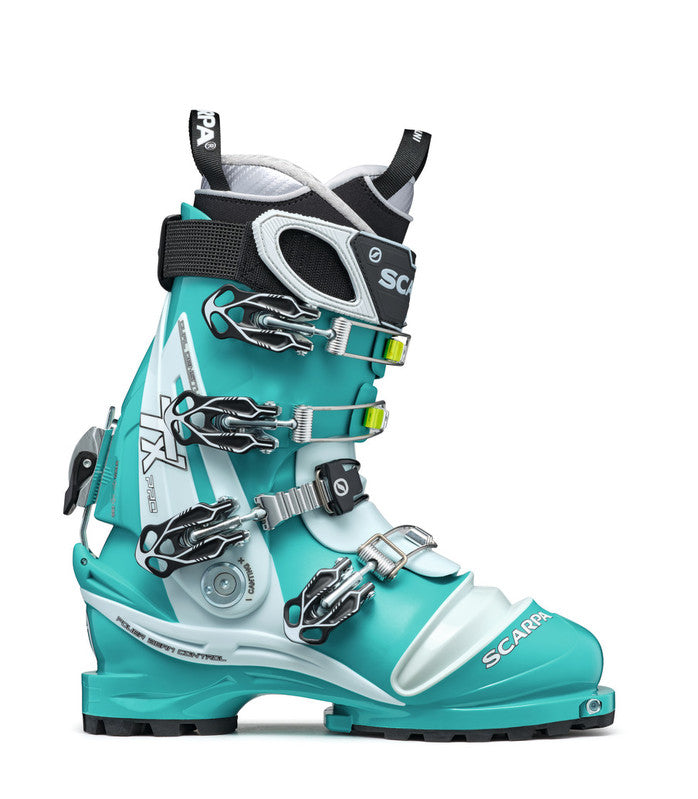 Jaz wears the Scarpa TX Pro boot in the World Cup.
The TX PRO Women's is a multi-purpose boot you can wear for different uses, from off-piste telemark to alpine touring. The last is specifically designed for women to ensure the best performance and comfort for off-piste skiing.
After a short break back in France, we then moved on to Norway – first we competed in the FIS Cup (the lower level event, although all the same competitors and same difficulty). Here I placed 1st and 3rd in the FIS Cup races in Asker, which only added to my frustration when I finished 4th, 4th and 5th at the World Cup races later that week in Al. This was proving to be a head scratching moment, and although my results were not bad, they were equally not quite the positions I was chasing.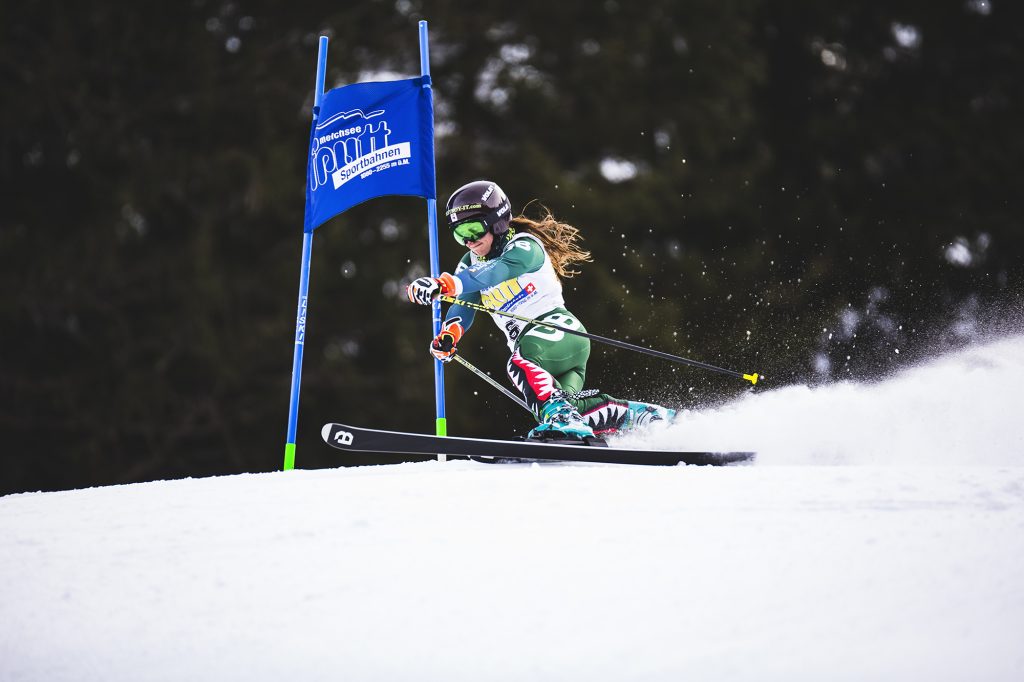 Following Norway, I felt I needed an intervention. Competitor, and friend; Beatrice Zimmermann had asked me "when was the last time you did something for yourself Jaz" and I was saddened to realise I couldn't recall a single moment since the beginning of winter.
Once I was home in France, I got in my car and drove to Marseille and spent 24 hours discovering a new place. It was a breath of fresh air. Later that week I returned to training with a new sense of self. Until then, every choice I had made was based on whether or not it would be good for my performance, and I still wasn't performing to my best – so I decided I might as well do what I like, and then something shifted…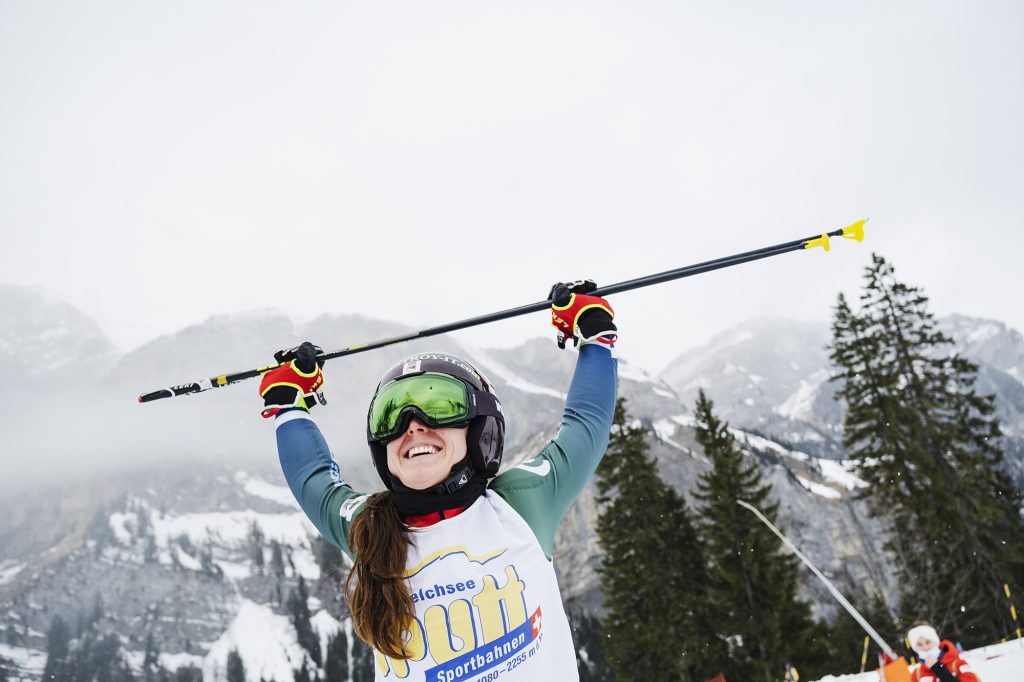 The next World Cup was held on my home hill in Les Houches, France. My Dad turned up to support and that day, I won – a victory at home, it doesn't get much better than that with all my team-mates, training buddies and locals present. I followed this up with a 2nd place the following day, winning the second run.
Following on, the tour travelled to Switzerland once more, this time in Murren. I finished 2nd in both the Classic and Sprint and then won the Parallel Sprint; my most emotional victory to date.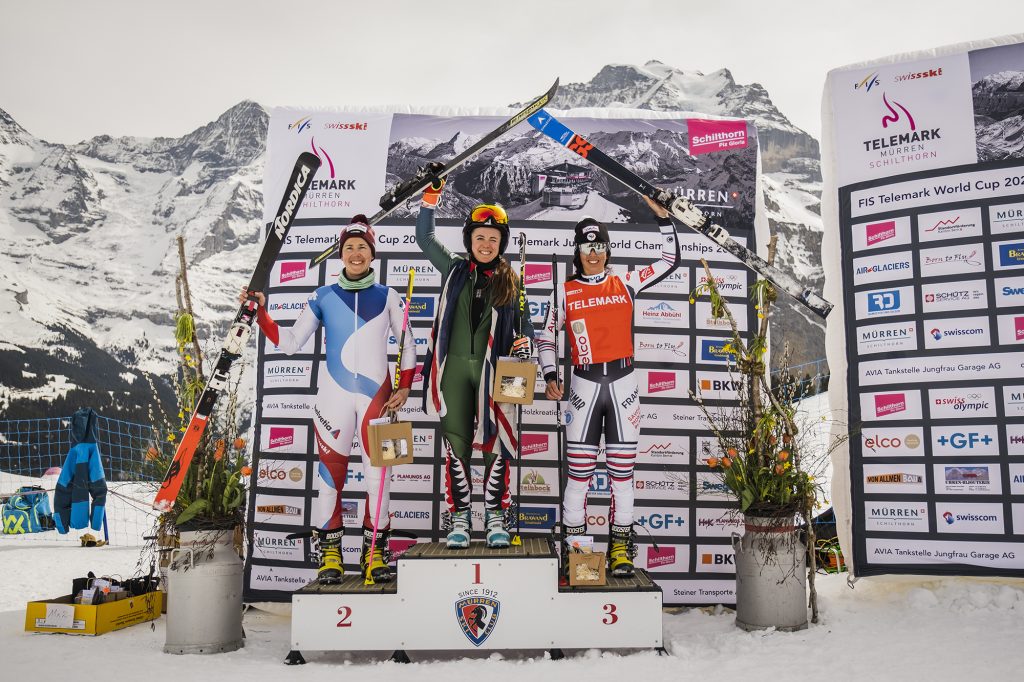 We then travelled on to Krvavec, Slovenia for World Cup Finals, I think by this point we were all starting to feel the physical effects of fatigue and prolonged stress but we held tight as a team. I finished in 3rd in the Classic and 2nd in the Sprint, taking my podium tally to 8 this winter, 7 of which were consecutive. I finished 2nd in the Overall World Cup standings, my best world ranking to date.