When trying to choose a pair of trail running shoes there are lots of aspects to consider! The terrain, conditions, run length and personal preferences, weight and build all come in to play when picking the right trail running shoe for you.
The Scarpa Trail Running collection features shoes for all runs, with men's and women's trail running shoes, Gore-Tex options and shoes for ultra-distances.
---
Distance
While trail running is often synonymous with ultra distance epic runs and races any run off road is a trail run, regardless of the distance.
The distance you will be running is a great place to start when choosing a pair of trail running shoes. The longer distance the run the more cushioning will be needed in your shoes.
For shorter runs, lightweight and agile shoes will suit better and there are will of course be a middle ground where a good balance of cushioning and lightweight will be best.
Long Distance
The Spin Infinity is a Trail Running shoe dedicated to long distance. Exceptional cushioning, stability and control features make it perfect for the Ultra Trail for those who require stability and comfort.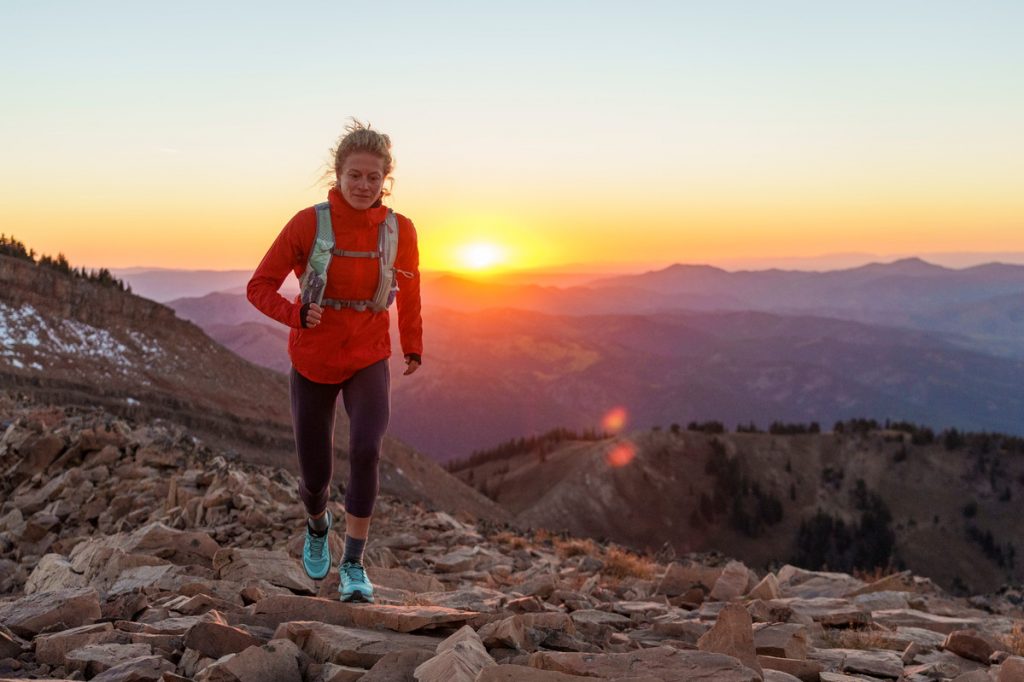 Terrain
As trail running covers all 'off-road' running there is going to be a huge variety of terrain to tackle. From mud, to hard paths, to rocky mountain sides your trail running shoes will go through a lot.
When the terrain gets tough you need precision and adaptability from a shoe which provides confidence with every stride.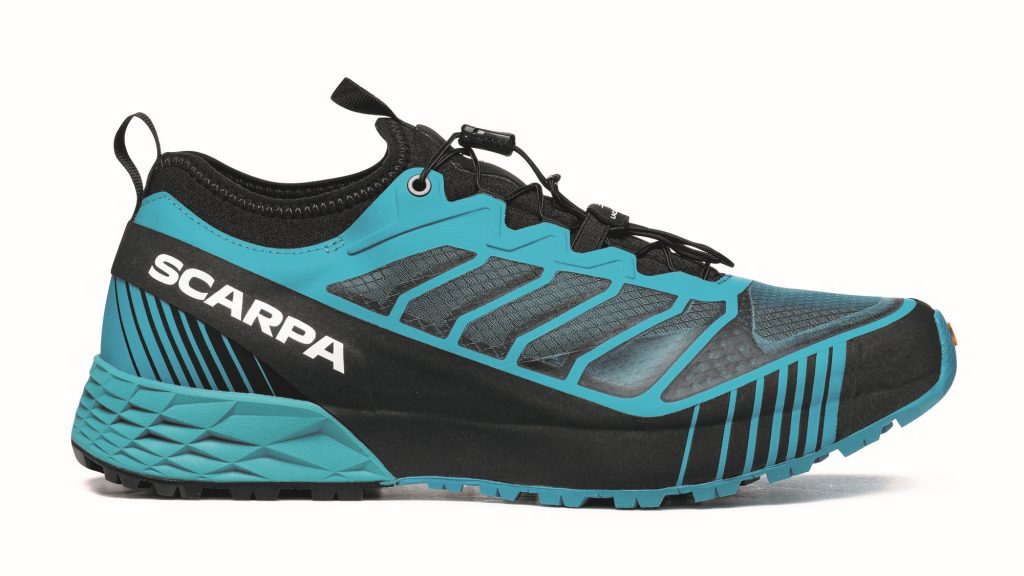 The Ribelle Run trail running shoe is for those who are looking for absolute precision and high adaptability on any degree of difficulty or type of terrain. It is designed for short to medium distance trail and skyrunning.
This lightweight, high performance shoe is perfect for athletes who are seeking sensitivity and precision on rough, technical terrain.
Conditions
UK running means dealing with UK weather conditions. Unlike some of our European friends, we have to deal with a huge range of conditions, sometimes changing by the minute. This causes wet tricky conditions and quite often wet feet!
Running for long distances with wet feet is no fun and can cause blisters! The solution? Choose a pair of trail running shoes with a Gore-Tex lining. Gore-Tex is the go to water resistance for many outdoor brands and provides excellent water repelling properties whilst still being breathable.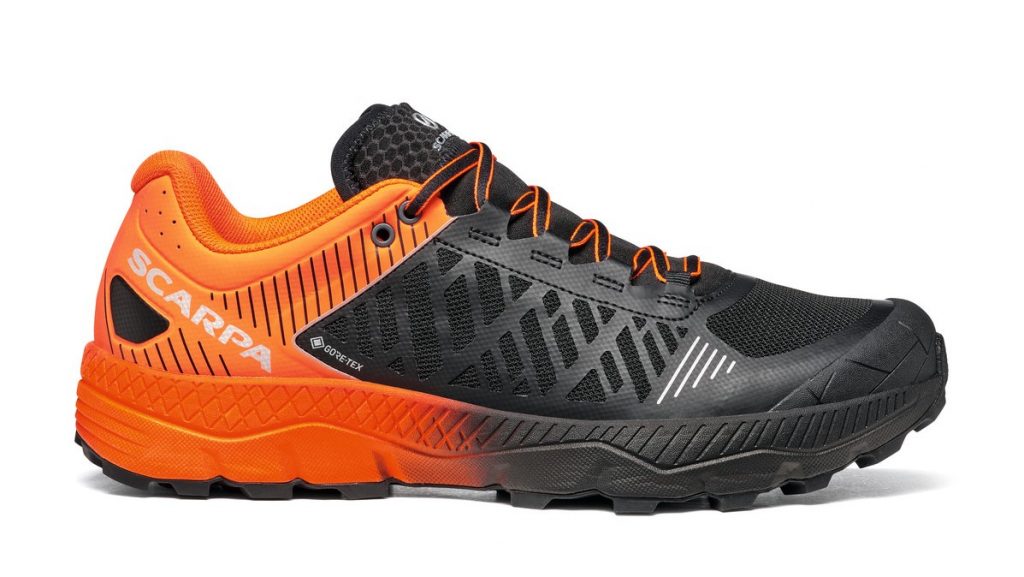 The perfect choice for moderate to ultra distance runs, the multi-award winning Spin Ultra GTX offers extra cushioning at an amazingly low weight, with great stability and ample upper protection to keep your feet feeling good in all types of terrain.
There is a shoe in the Scarpa trail running collection for everyone and every run. Take a look at the whole collection here: https://www.scarpa.co.uk/running-shoes/
---
Want to be the first to know about new additions to our trail running shoes? Follow us on Facebook and Instagram.