Scarpa Kids Walking Boots feature all of the technicality of the adult versions, yet are engineered to suit the size and proportions of a child's body.
When a pair of wellies or trainers won't quite cut it, a pair of walking boots can be a game changer for family adventures.
---
If the kids loved walking through the summer – the right footwear can keep them walking even when the weather has turned.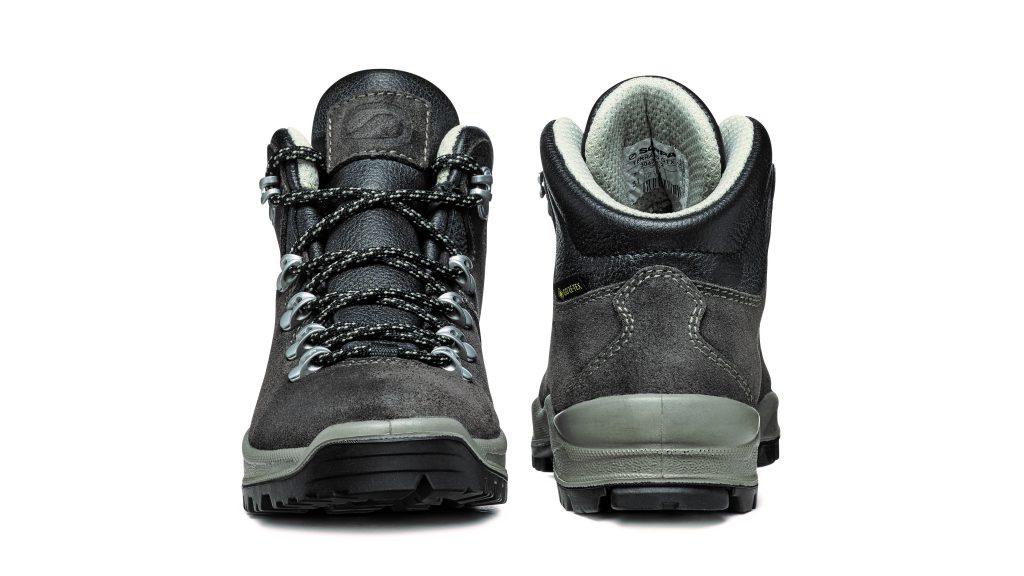 The new Terra S Kid GTX is a lighter version of the classic Little Terra made from water resistant suede rather than the leather of the classic version. The Gore-Tex lining provides water resistance whilst being comfortable and breathable for little feet.
The Terra S Kid GTX has the familiar look and feel of a classic hiking boot. This is a great all-round option which will keep those little feet warm and dry year round. The Scarpa designed sole not only offers grip and durability, but also support under-foot for long walks in the hills.
---
For kids who favour a more modern styling the Rush GTX and GTX Mid are perfect options for walking. The Rush are designed to move fast, perfect for kids who don't stop!
These light, technical models are perfect for all conditions. The Gore-Tex lining and strong fabric upper will keep water and dirt away from the feet. Whist the Scarpa sole provides grip adapting to all terrains.
While the Rush GTX provides familiar trainer like styling the Mid version provides additional protection via the autofit 3D padding collar. Both models feature an internal toe cap for more protection.
All of the kids range are built to the standards you would expect from Scarpa shoes, providing great performance, support and longevity.