Scarpa UK Athlete Uisdean Hawthorn is a mountaineer and keen mountain runner. He recently completed what is likely a speed record for a winter traverse of the Cullin ridge. On his feet were a pair of Scarpa Ribelle Tech OD's paired with some Grivel G20's. Read on to hear more about his achievement and we will take a deeper look at Scarpa's radical, new mountain boot.

---
Winter Record on the Cuillin Ridge
Scarpa UK Athlete Uisdean Hawthorn recently completed what is likely a speed record for a winter traverse of the Cullin ridge.
Travelling solo he reached the southern edge of the ridge in just 4 hours 57 minutes. An amazing feat knocking 1 hour 15 minutes off the previous best time.
Uisdean completed this exploit with a mixture of spontaneity, fitness and good gear, on his feet were the Scarpa Ribelle Tech OD's. When we caught up with him after the traverse he described his experience using the Ribelle's on the route;
"Using the Ribelle's genuinely felt amazing especially when I compare them to the B3 I had on the first time I did a winter traverse. Almost half the weight! Comfy as trainers to walk in and still stiff enough to climb technical sections, they are a really great boot or are they a trainer!?!"
Back in 2016 Uisdean completed the ridge in 8 hours, very respectable for a winter attempt, this however has been slashed dramatically by 2018's run.
"I am really happy personally as I was over three hours faster than last time so it's nice to see some big improvements in my own fitness."
The Ribelle Reviewed
The Ribelle Tech OD has been in the UK market since the beginning of the winter season 2017 and arguably the individual highlight of their use in the UK lies with Uisdean. However, he is not the only Mountaineer to be enjoying the unique feel and performance of the footwear.
As a versatile piece of kit the Ribelle Tech OD has impressed across the mountain community and here we've highlighted a number of reviews from some UK sources to give you some insight into the boots.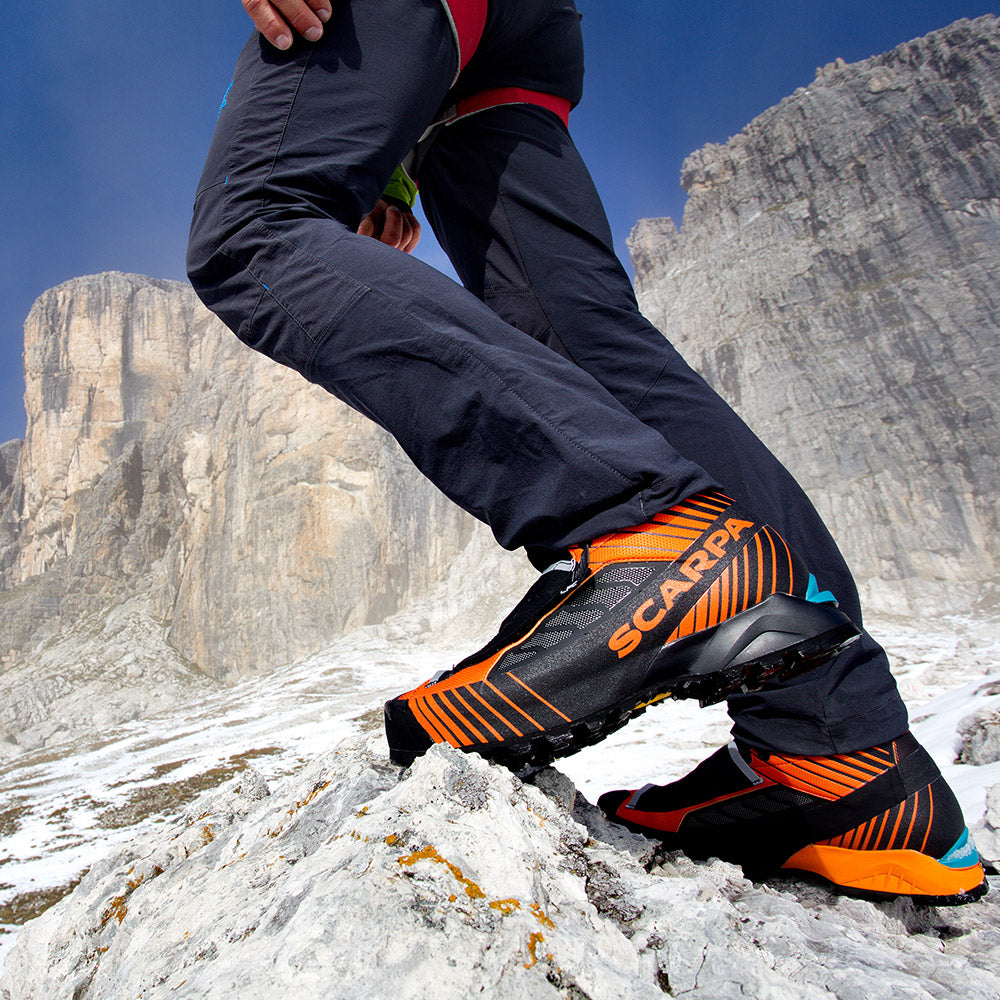 "The most immediate and impressive feature is the weight, a mere 1220g/pair for a size 42. That's around half the weight of most winter mountaineering boots. Being so light, and with a super-flexible ankle, they are the only boot I've worn that you can genuinely run in. It doesn't feel like you're wearing a semi-stiff soled boot at all – at least until you come to climbing."
Martin Mckenna, UKC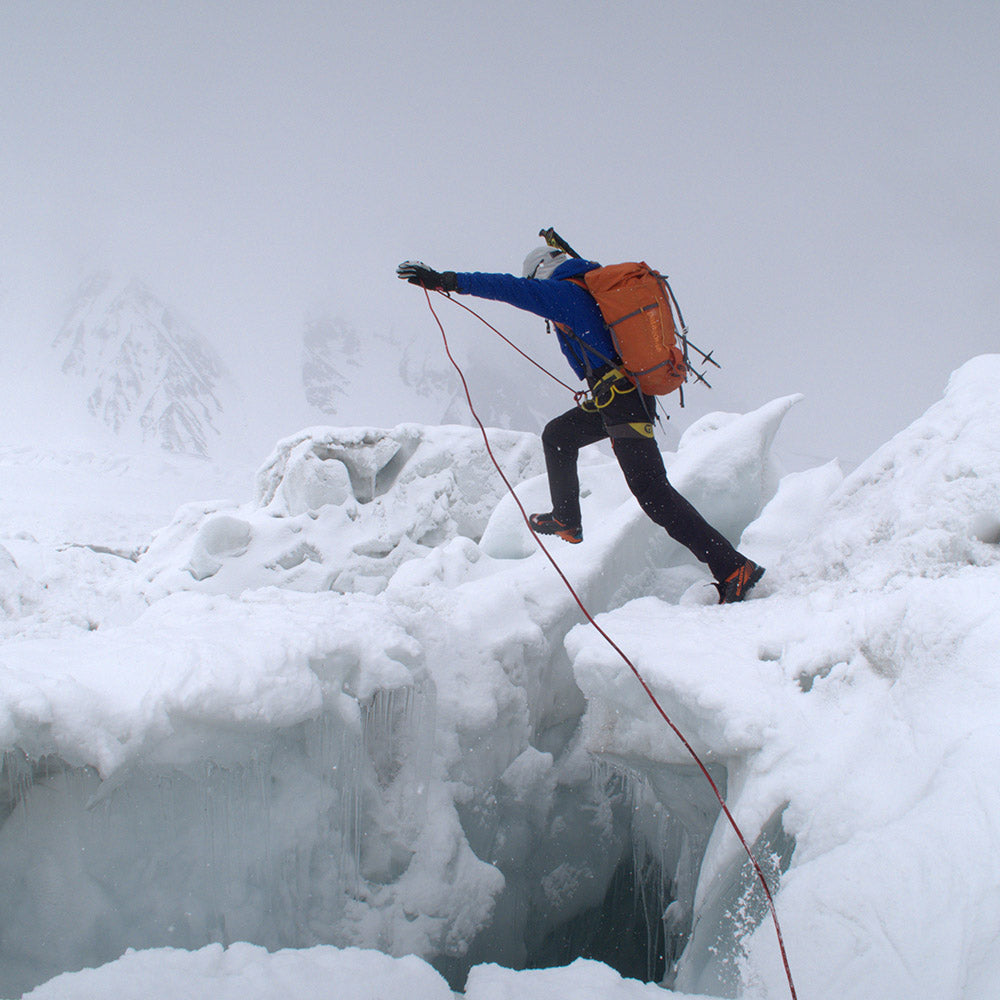 "Radical', 'cutting edge', 'dramatic'… these are just some of the words that came to mind when we first saw the Ribelle Mountain Tech OD boots at the ISPO outdoor trade show last winter… Overall though, this is a fabulous boot that will win lots of admirers not just for its looks, but also its light weight, comfort, and ability on technical climbs where both precision and protection are required."
Chris Kempster, Trek and Mountain
"Some easy big boot rock routes on Dow Crag instantly showed the Ribelle Mountain Tech OD's credentials. They climbed with the sensitivity and precision of a good approach shoe but with better edging, whilst the walk in and out felt like you were in a trainer. Total comfort. Total performance on the rock."
Rich, Climbing Gear Reviews
"I love 'em. For Alpine rock routes with glacier approaches and snowy descents they are pretty much perfect. Ditto for non-technical mountaineering style routes. I'd be quite happy to wear them for all my summer alpine and UK winter walking and lower grade climbing."
Simon Kimber, Outside
So, if your planning to set a speed record, tackle an Alpine ascent, or just want some more comfort in your approach and climb check out the Scarpa Ribelle Tech OD.
---
To read more about our Athlete Uisdean Hawthorn see his revamped Scarpa Profile.
Thanks to Lukasz Warzecha for the images of Uisdean- www.lwimages.co.uk
Read more on the Ribelle Tech through the links below.
Scarpa Mountaineering Boots