In this blog we take a look at five tough races for trail runners.
Trail runners are made from different stuff. While most of us see a half-marathon as an amazing achievement, these runners look for more! Ultra marathons through mountains, across tough terrain or in crazy weather provide a huge challenge to athletes and amateurs alike.
With a lot of races claiming to the toughest, longest, highest… We look at five tough races for trail runners which will provide a challenge to athletes and us mere mortals!
---
The Dragon's Back Race
We start close to home with The Dragon's Back Race. Dubbed the world's toughest mountain race, the Dragon's Back goes from Conwy Castle to Cardiff Castle down the spine of Wales.
Distance:
380km
Terrain
"Extreme" The course follows summit checkpoints along the mountainous spine of Wales, where terrain is at times extreme.
Why is it so tough?
380km run over 6 days with 17,400m of ascents, all over the tough mountain terrain. Throw in some Welsh weather and you have one tough race.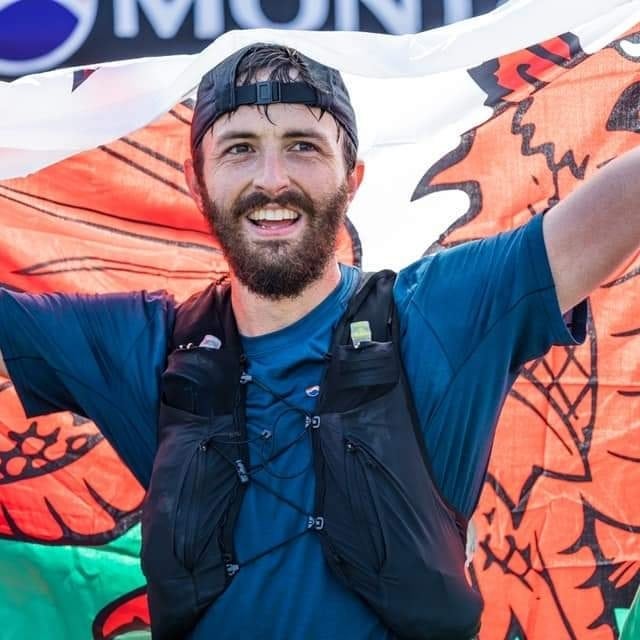 Scarpa Athlete Simon Roberts won last year's Dragons Back Race:

"You can't neglect having good experience of general mountain craft, you need to be able to move fast over rough and challenging terrain.
You also need to be able to cope in all conditions whether it being hot, cold or wet, these are things you need to be prepared for before you turn up to the Dragon's Back Race."
Simon Roberts
---
The right tools for the job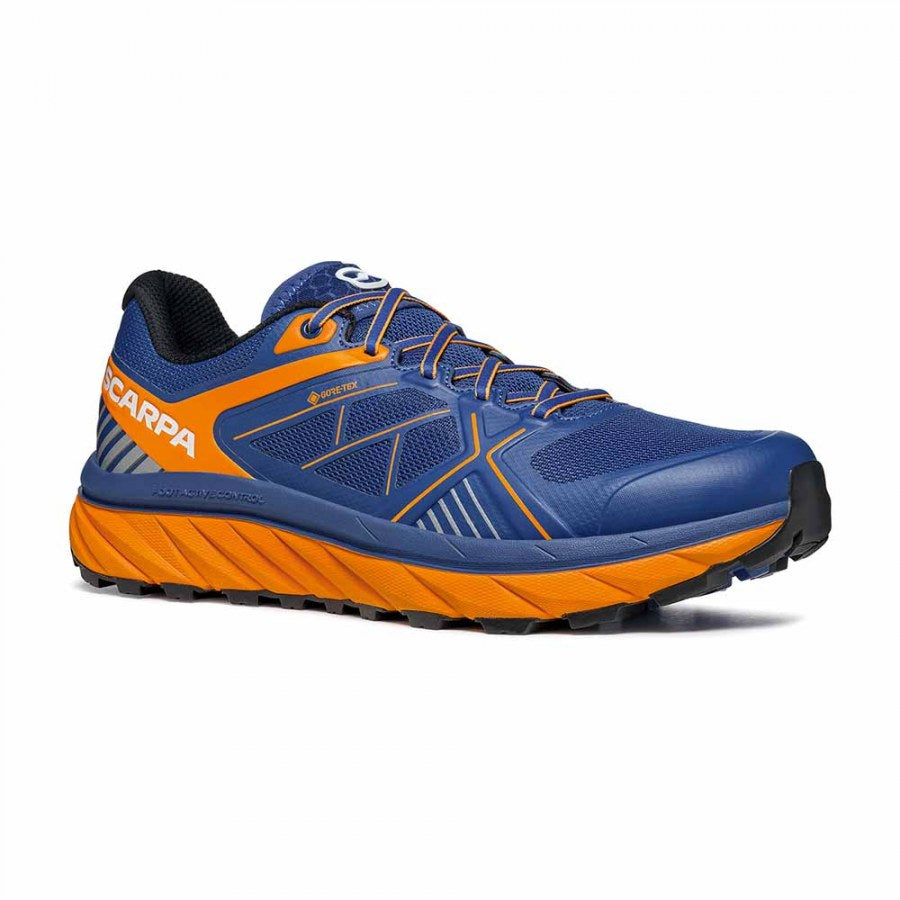 Spin Infinity GTX
The Spin Infinity GTX is a Trail Running shoe dedicated to long distance. Exceptional cushioning, stability and control features make it perfect for the Ultra Trail for those who require stability and comfort.
Perfect for UK conditions – the Gore-Tex lining will keep your feet dry, whilst being breathable for hot summer days.
---
The Barkley Marathon
The Barkley Marathon is not only a tough race, but also surrounded by mystery.
A 99% DNF rate, a manhunt and sending an item of clothing with your entry, the myths of the Barkley Marathon are legendary. With only 40 places available each year it is also pretty exclusive – making this a tough race to even get to the start.
With 60 hours to complete the 100 mile course whilst tackling the 66,000ft of ascents and the difficult terrain of the Frozen Head state park it is no wonder that only 15 racers have even completed the course between its inception in 1987 to 2021.
Distance:
160km
Terrain
With the route changing each year there is only one guarantee – it is going to be hard. Mostly off-trail and very steep!
Why is it so tough?
You're lucky (or should that be unlucky) to even get a place on the start line, from there each of the 5 loops have a short window to be completed – the stats speak for themselves with only 1% of all entrants finishing the full race.
---
Monte Rosa Sky Marathon
The Monte Rosa Sky Marathon is a unique event in true skyrunning style, the race traverses moraine snow fields and glaciers for 35 kilometres with a gruelling 7,000m ascent and descent. The athletes race in teams of two, roped together for safety.
The course retraces the original route first completed in 1993 from Alagna Valsesia, 1,192m, via the Bocchetta delle Pisse, 2,396m, to the Indren cable car station at 3,260m. It continues towards the Gnifetti Hut, 3,647m, Colle del Lys, 4,250m, to summit at the Margherita Hut, 4,554m returning by the same course to Alagna.
The route ascends and descends along paths, ski runs and across glaciers in a loop for a total distance of 35 km and 3,490m vertical climb.
Distance:
35 km
Terrain
Mountains and everything they bring; snow, ice and very steep terrain.
Why is it so tough?
Known as the highest race in Europe – the Monte Rosa Skymarathon, although a lot shorter than some others (only 35km) on this list, the technical terrain makes this one of the toughest races for trail runners.
The altitude also makes this hard with the race summiting at 4,554m.
---
The right tool for the job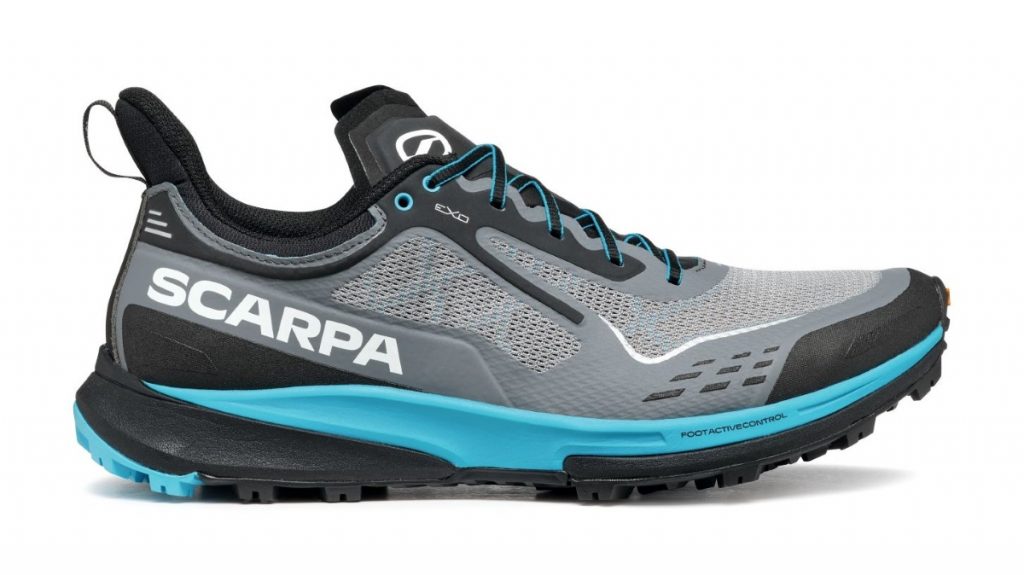 Golden Gate Kima RT
Manuel Merillas wore the Golden Gate Kima RT on his FKT on Mont Blanc – so these are the perfect choice for mountain running.
The carbon plate enclosed in new-generation foam heightens the elastic response of the arch of the foot, reducing the physical effort of running without compromising precision on uneven terrain.
An accurate and supportive shoe designed and tested for maximum performance on the most technical trails, it also performs well on less demanding unpaved tracks.
---
Tor des Géants
With a name which means 'tour of the giants' in Italian you know this isn't going to be easy!
The Tor des Géants runs along the spectacular paths at the foot of the highest Four-Thousanders in the Alps and through the Gran Paradiso Natural Park and the Mont Avic Regional Park. All of these particular features help make this such a unique, inimitable race.
Distance:
330km
Terrain
Steep mountain trails
Why is it so tough?
Putting aside the 330km of mountain running, over 24,000 meters of elevation gain and 150 hour time limit, the Tour des Géants also doesn't have any compulsory stages.
So the winner will be the runner who completes the race in the shortest time, making his or her own decisions on when and how long to stop for rest and refreshment.
This means that in theory a runner could run the whole 330km in one go if the chose to. In practice, runners will run through the first day and night without stopping for sleep, then some will only sleep for an hour or so at a time.
The winner of 2017's race, Javi Dominguez, slept for just 35 minutes in total and set a record with his time of 67 hours, 52 minutes and 15 seconds.
---
Fire and Ice Ultra
Iceland is the home of extreme – so it seems fitting to have the last race on our list based in the volcanic plains and glaciers of Iceland's interior.
The Fire and Ice Ultra is designed to take aspects of some of the world's toughest races and package them all together into one epic event.
Distance:
250km
Terrain
Volcanic rock, glaciers, lava fields and more – the Fire and Ice Ultra is designed to cover the toughest of terrains
Why is it so tough?
The nearest road is over 100 miles from the start point – so this is one of the most remote races you will find. Running 250km over hard, varied terrain all while carrying everything you need: food, water, clothing etc on your back. This one ticks all of the boxes for a tough race, even for the hardiest of runners!
---
So these are some of our picks for our favourite tough races for trail runners, from extreme conditions, to ultra lengths and races surrounded in mystery!
Let us know what races you would add to the list on Facebook and Instagram.